Clinical Dharma – A Path for Healers and Helpers – Dr. Stephen Dansiger [FULL INTERVIEW]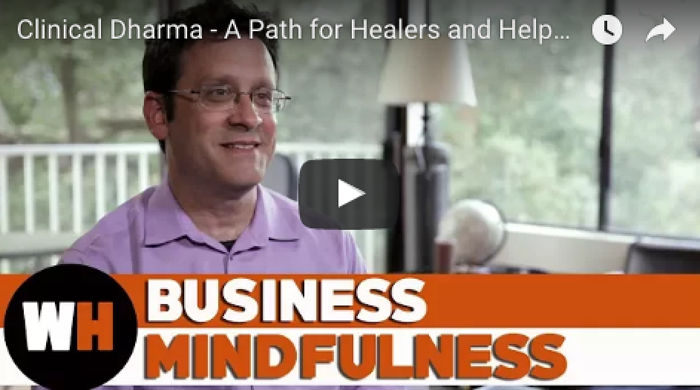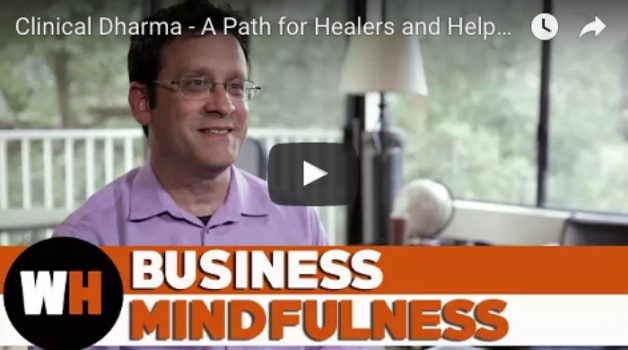 Clinical Dharma – A Path for Healers and Helpers – Dr. Stephen Dansiger [FULL INTERVIEW]
"I had a flame-out, forget about burnout. I just went down in flames from not being able to take care of myself."
Dr. Stephen Dansiger: My book CLINICAL DHARMA has a lot behind it. It takes together lessons learned (let's say) from really the last almost 30 years.
It really started from my stopping using drugs and alcohol and getting plugged into this idea that it was a good thing to be of service to people. And I really got into that. And I really never got into anything particularly spiritual (at least not since my Bar Mitzvah). I enjoyed my Bar Mitzvah. I liked all of that. But then I sort of walked away from any of those kind of matters for a long time. So when I got into that service side and then the spirituality side and was brought to a retreat that was a Zen Buddhist monastery. I had like 4 months sobriety and I got my first meditation lesson. I've never stopped sitting since then.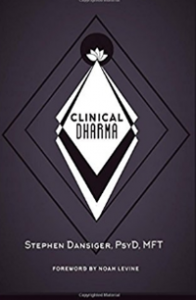 Very quickly (and this was the early 90's) and so even secular mindfulness hasn't really developed and people aren't really talking about it as much outside the Buddhist community. I got a job as a high school English teacher and I started teaching my students to meditate. Ever since then, in all kinds of different scenarios, I've gone ahead and I've taught it to people. Check out Dr. Steve's book — CLINICAL DHARMA — A Path for Healers and Helpers Clinical Dharma
That's the Dharma part. The Dharma part is that I've been practicing some form of Buddhism for like 28 years. And then the clinical part is I was an educator for years starting with being a high school English teacher. I was a diversity educator, a social justice educator. I noticed that when I didn't notice, I had like a flame-out. Forget about burnout. I went down in flames from not being able to take care of myself, not being able to have a balance in my life with all that.
Then when I moved out here to Los Angeles in 2002 I made the transition to becoming a therapist and ever since then I've sort of noticed how easy (Watch the video on Youtube here).
BUY THE BOOK – CLINICAL DHARMA: A Path for Healers and Helpers
http://amzn.to/2vrQNpw
MORE VIDEOS WITH STEPHEN DANSIGER
http://bit.ly/2p3yC6z
CONNECT WITH STEPHEN DANSIGER
Drdansiger.com
Facebook
Instagram
Twitter