Being Perfect And The It Factor by Author and Entrepreneur Tami Holzman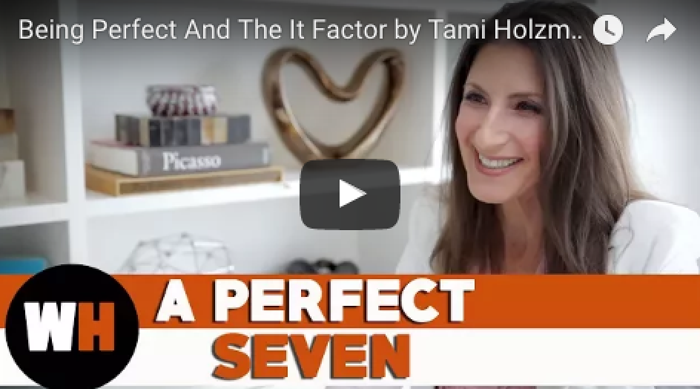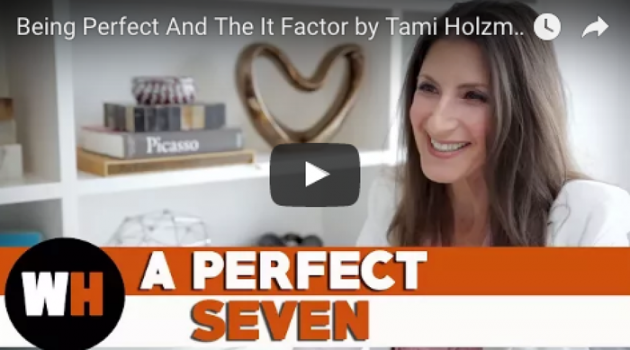 Being Perfect And The It Factor by Author and Entrepreneur Tami Holzman
Author and Entrepreneur Tami Holzman: And then there was a time in my life where as you age, you think you might lose some of these It-Factor capabilities.
Not being perfect is basically a metaphor from my book (From C-Student to the C-Suite). I think it takes a lot of pressure off. I have a big joke that says being I'm the perfect 7. I know I'm better than average but I'm far from perfect. Who wants to be perfect anyway? I mean if you're a 10, you have nowhere to go but down. When you're a 7, you can always be a work-in-progress. And I don't know anyone that is perfect. If they are, they're usually sweeping this sh*t under the carpet.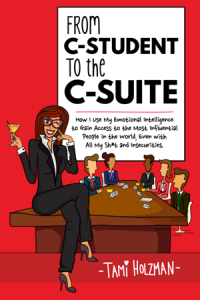 Being an It-Girl is an interesting thing (or an It-Person) you really can't get. It's hard to identify. It's almost as if you walk in and you notice when someone has that It-Factor. And clearly for whatever reason I did have that It-Factor where people gravitated toward me. And there was a time in my life where (you know) as you age in business you think you might lose some of these It-Factor capabilities and there is always going to be someone who is potentially younger and more razzle and dazzling. But with years comes confidence.
I don't think necessarily having an It-Factor is a choice. I think it's something that you're naturally given. I think there are things that you can naturally do to work it to be comfortable with yourself.
I never really focused on being the It-Person. But I used that It-Quality for other people's success. I'm actually very uncomfortable having the attention on me. It was very difficult for me when I wrote the book because I had no one to deflect on. So I used my special little It-Girl or my superpowers to make other people successful and bring them up and get credit in that way.
Question: Name someone who you think has the It Factor.
BUY THE BOOK — FROM C-STUDENT TO THE C-SUITE
http://amzn.to/2vanYh8
MORE VIDEOS WITH TAMI HOLZMAN
http://bit.ly/2rQNPZV
CONNECT WITH TAMI HOLZMAN
Fromcstudenttothecsuite.com
Linkedin.com/in/tamiholzman
Instagram.com/queenconnector
Facebook
Twitter.com/tamiholzman
https://www.pinterest.com/queenconnector