Get Directions, Receive Calls, Texts and Control Your Music While Driving – Q and A with HUDWAY Co-Founder Aleksei Ostanin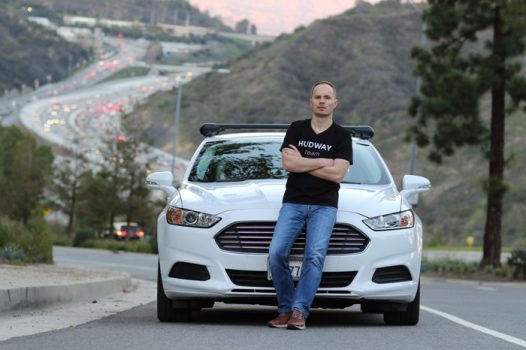 Wise Heroes caught up with HUDWAY Co-Founder Aleksei Ostanin.  The HUDWAY project began in 2013, releasing several products sharing the same idea of reducing distraction behind the wheel by offering a specially designed experience. After the ultra-successful campaign for the HUDWAY Glass raising more than six times their proposed Kickstarter goal, shipping over 12,000 orders to over 9,000 backers in 97 countries in 10 short months after the campaign finished, HUDWAY returns with the Cast.  Currently on Kickstarter, the HUDWAY Cast is a self-professed "more sophisticated and ambitious project" featuring a portable head-up display for cars to get directions, receive calls, texts and control music in a safer, easier way. It works wirelessly with both iOS and Android devices: you always see your directions in your line of sight, while your phone acts as a quick-access control panel…(description via the Kickstarter campaign).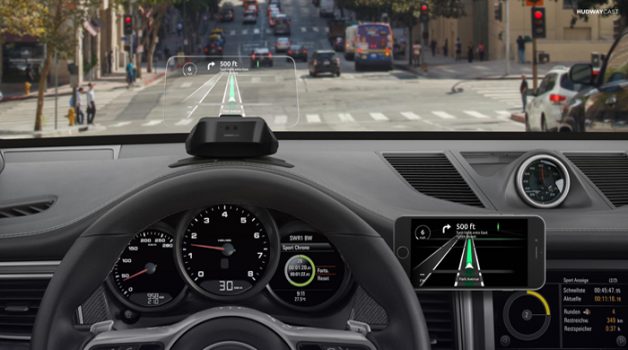 Wise Heroes: Why is the HUDWAY team turning to Kickstarter for the new HUDWAY Cast. What will the campaign funds cover?
Aleksei Ostanin:  Kickstarter is, in my opinion, an ideal platform to get exposure for a new product, to receive vast media attention, as well as pick up some hype in the IT-geeks', tech lovers' and other gadget-loving crowds. The goal is not to raise so many extra funds, but instead to prove to the world that you are worth its attention and you have something credible to share, because making it through the Kickstarter campaign review, before it's approved, is not so simple. Kickstarter is also a great place to "perfect" and "organize" your new product concept. Kickstarter gathers all of the information about a new product in one place and pushes it to the world.
We need the funds raised to make as large of a Hudway Cast order as possible and thus to minimize the production costs, so this HUD becomes more affordable for the end consumer.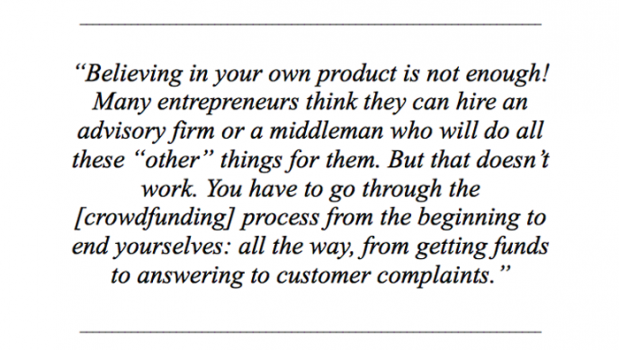 Wise Heroes:  What is HUD technology?
Aleksei Ostanin:   HUD technology is nothing but enabling a user to see the image on the screen in front of him/her. It's the ability to visualize the information on the glass with help of a hologram. This technology came to the market in the 60's, but, in my opinion, the true time for it has come only now, because nowadays it became more affordable to produce. HUD technology simply speaking is the additional reality for the car. We adding the information from behind a windshield and are feeding it to the driver. Augmented Reality time has come, and we are part of it.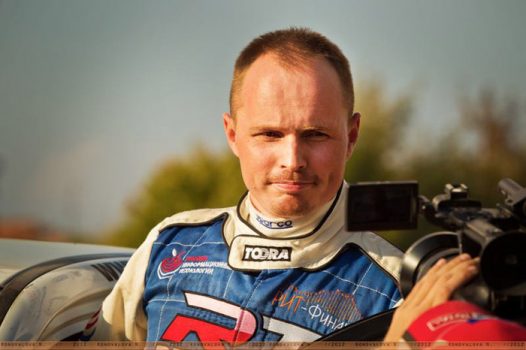 Wise Heroes:  How is HUDWAY Cast different from HUDWAY Glass?
Aleksei Ostanin:  These are two completely different products: Cast is an active device, Glass is passive. Cast has 3 unique features: 1) you can use it with ANY app. Our goal when creating Cast was breaking the app exclusivity. We know that drivers have their own navigation preferences and we didn't want to change their habits and take them away from their favorite user experience. Then, 2) with Cast we've made an additional (to the phone) screen (navigation screen) but let all other phone functions be accessible (calling, texting, listening to your favorite music app or a playlist), and, finally, 3) even though Cast, given that it's a more intelligent device, costs more than Glass, it still has the lowest price on the market for these type of aftermarket HUD solutions.
Wise Heroes:  What prompted the original idea for the HUDWAY Glass?
Aleksei Ostanin:   I am an avid rally driver. There were really never any effective pilot solutions for us a decade ago, so I played with an idea of creating my own device that would hold in my eyesight and navigate me at a high speed. I tried an old projector, then an iPad, but nothing seemed to work well. So I brainstormed with my cousin and Hudway's co-founder Ivan and we made a device, which then was a first prototype of Hudway Glass.
See this video below with the first test drives, iPad on the windshield:
HUDWAY app DEMO — Head-Up Display (HUD) in rally car. from HUDWAY on Vimeo.
Wise Heroes:  What makes the HUDWAY Cast unique and stand out amongst similar HUD devices?
Aleksei Ostanin:
Price.

It connects to any smart phone and supports streaming of any navigation app.

It lets you stay connected with your phone (it's like a monitor for your phone that is always in front of you)
Wise Heroes:  What is your personal favorite feature of the HUDWAY Cast?
Aleksei Ostanin:  My favorite feature is that Cast gives a real head-up display feel compared to all other aftermarket HUDs.
Wise Heroes:  Once the HUDWAY Cast campaign is finished and the backers have received their product, what plans do you have?
Aleksei Ostanin:  Retail, then B2B: truckers' market, and we will also approach the aircraft industry. We know the need is there. Just in USA alone there are over 300,000 private pilots, and we have been receiving many requests regarding when we will bring our solution to them. We also believe that flying cars is the very near future, so we'd like to get into this market as soon as possible and as close as possible, technology-wise.
There are so many advantages to working and advancing HUD technology now, because the future belongs to it. Even if the future is about self-driving cars, the passengers would want to know where they are going and what their car is thinking. HUD technology would help to visualize a car's brain so the passenger can understand what's going on (feedback is visualized) and feel safe and in control.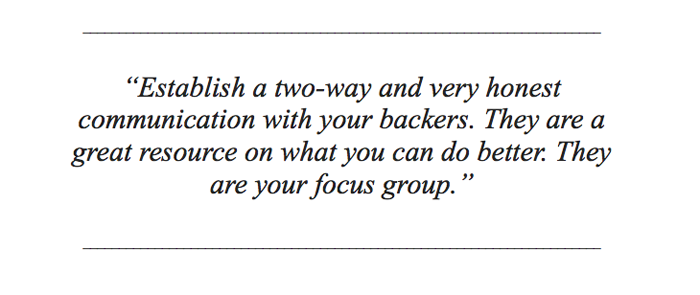 HUD technology is also an advertisers' heaven: a HUD can interactively push ads to the consumer and tell what's happening around (for examples, passing by a gas station for which coupons or other specials have been advertised).
HUD technology is also a connected cars' tech: HUDs are visualizers and have an in-board connection, they already have brains and, therefore, a perfect ready-to go to solution for connected cars tech. It will be very easy to integrate.
Wise Heroes:  From traveling the world, pitching HUDWAY Glass and now beginning an exciting venture with HUDWAY Cast, what features/talking points are most popular with the device no matter which country you visit?
Aleksei Ostanin:  Being able to use it with ANY navigation app. In different markets, drivers have their own navigation app habits and preferences (in Europe, they like iGO, in the USA – Waze, in China – Baidu, for example). People love that having bought Cast, they can stay with their favorite app.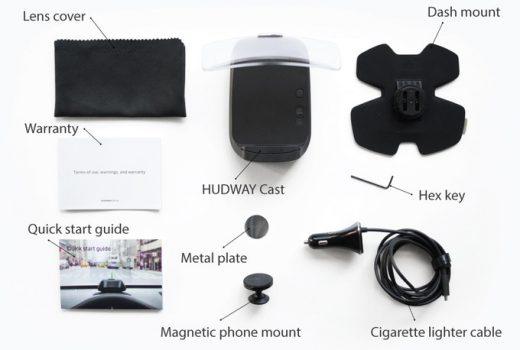 Wise Heroes:  The marketing for HUDWAY (such as the two crowdfunding campaigns, Youtube channel, social media, etc.) shares exciting brand stories and takes viewers on a journey with your Co-Founders/Team. How much time, research and expertise are you putting into planning photo shoots, preparing videos, etc. to present this level of excellence to would-be consumers or customers?
Aleksei Ostanin:  It's a non-stop, never-ending process. We are constantly excelling, developing, experimenting, researching, and playing with new ideas. We are working 24/7. I don't live with my family; my kids are raised without me. I live with my camera in the airplanes and cars.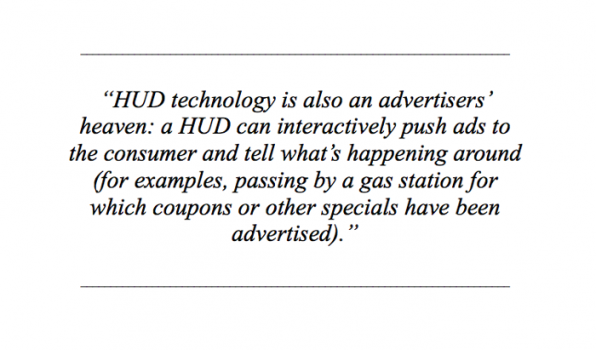 Wise Heroes:  As every crowdfunding campaign (from film to tech, from books to music) has challenges with timeframes taking much longer than anticipated, what is your advice to companies who have successfully raised (or surpassed) their crowdfunding goal and now have to fulfill backer orders? 
Aleksei Ostanin:  My advice, which is based on my own experience, is for founders to try to complete every step of the process themselves: writing the campaign, setting up the logistics, finding the right production partner, solving for the manufacturing problems, etc. This way you'd learn what can go wrong and understand every step of the problem. Believing in your own product is not enough! Many entrepreneurs think they can hire an advisory firm or a middleman who will do all these "other" things for them. But that doesn't work. You have to go through the process from the beginning to end yourselves: all the way, from getting funds to answering to customer complaints.
Another advice, regardless whether you are still campaigning or have finished, is to establish a two-way and very honest communication with your backers. They are a great resource on what you can do better. They are your focus group. Check their feedback constantly, always tell the truth, especially when things do not go as initially promised or planned, or are delayed; you backers will always understand and forgive you. You will build a true relationship with your funders who will in turn provide the best advice and feedback for you and become happy and loyal customers.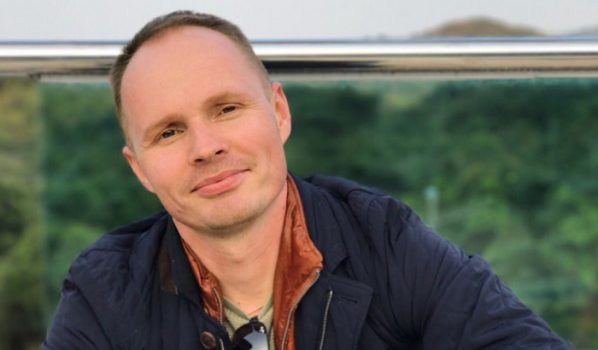 About Aleksei Ostanin:
Aleksei's background is in Mechanical Engineering and Anti-Crisis Management. He holds MBA degree from the University of Louisville. He has over 16 years of experience in sales, marketing, operations, and personnel management. In addition, he has 12 years of combined experience in anti-crisis management for the construction industry and in asset management for the financial industry. He's passionate about professional motorsports and auto rally. In 2013 he won the Russian Cup in classic rally. He is also qualified to compete in motor racing.
Aleksei is a co-founder of Hudway. He operates as the Company's CFO and CTO, being in charge of its administrative, financial, and risk management operations, including development and implementation of its financial and operational strategies. He heads Hudway's Hardware R&D and is in charge of the Company's innovation and new product development.
CONNECT WITH HUDWAY:
Affiliate Links