Meaningful Stories, Stunning Pictures and Having Fun While Creating Them – Q and A with ccccccc Motion Design Studio Founder/Director Nicolaj Larsson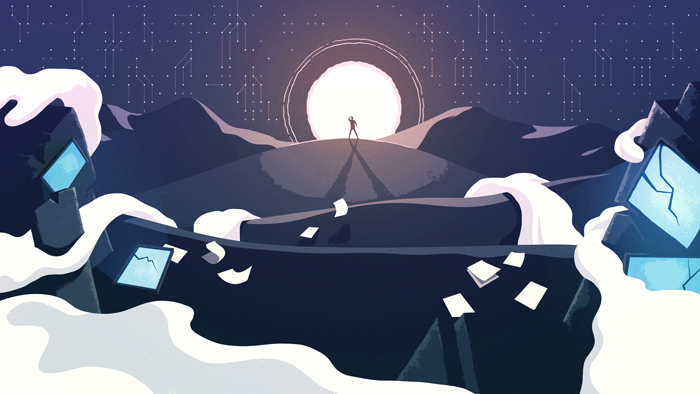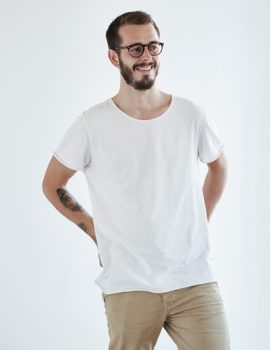 Wise Heroes:  What does ccccccc do? What is your role?
Nicolaj Larsson:  ccccccc is a creative agency that mainly focus on visual storytelling through Motion Design and Animation. We do Motion Design for all kinds of media; from commercials, broadcast, visual essays, explanatory videos to small assets for apps and websites.
Our purpose is to bring great stories and valuable knowledge to life. We love to create with curiosity and in our work, we explore new angles, nuances and movements and we continuously question status quo.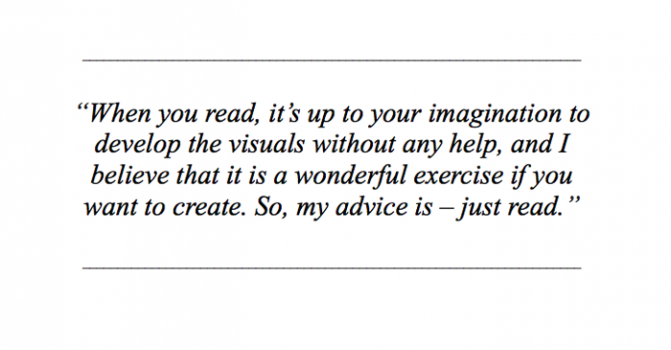 Together with our customers, we enjoy being a part of the creative process from the blank piece of paper and the generation of ideas to the final product. We consider ourselves as partners – not suppliers.
I'm the proud founder and Director of ccccccc, and my role in the company is very multifaceted. When you run a small studio, there are a lot of different tasks to take care of – everything from buying toilet paper to leading the group towards our common goals.
I have a background as a Motion Designer, and I enjoy taking a big part in the production.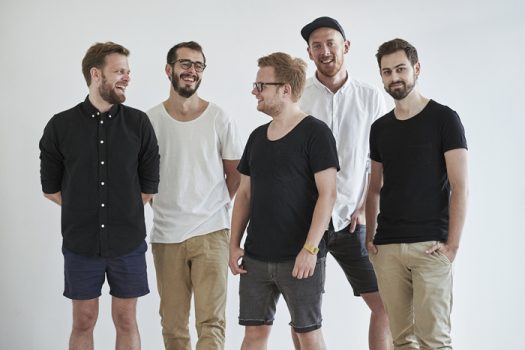 Wise Heroes: How many team members are with ccccccc and how did you meet?
Nicolaj Larsson:   Right now, we are five members in the team and we got to know each other through the business. The team contain three Motion Designers (Philip von Borries, Lasse Steinmetz and Martin Kundby,) a Project Manager (Martin Axelsson) and myself. This October, we are going to welcome our very first intern (Rasmus Nielsen) and it is always a great pleasure when more people get on board.
Wise Heroes: When potential clients contact ccccccc, what are they typically looking for?
Nicolaj Larsson:   They typically look for a creative partner who can help them form a good visual story.
Wise Heroes:  What are some of the first questions you ask a potential client?
Nicolaj Larsson:   "What is the purpose of this project? And who are we talking to?"
The first thing we try to do in the initial phase, is to create one short and clear sentence that describes the main goal and purpose of the job, and this sentence will serve as the North Star in our work throughout the project.

Wise Heroes:  Any instances of design work ccccccc is especially proud of?
Nicolaj Larsson:   Every year, we help Danmarks Indsamling (Eng. "Denmark's Fundraiser") communicate their annual message and focus related to the 17 UN Sustainable Development Goals.
Also, we have just finished a small series of films for a Danish organization, Børns Vilkår, (Eng. "Children's Conditions"), who is fighting for children's' rights to a safe childhood.
To do projects like this, means a great deal to us. When the projects serve a good cause, they motivate us in a quite special way which means that we put our hearts deeply into the work.

Wise Heroes: At what age did you show signs of creativity?
Nicolaj Larsson:   I remember sitting next to my big sister hours after hours watching her draw, when we were kids. I also remember trying my very best to follow up with her skills. Thus, drawing became one of our main activities at home.
Later, in school, I found it very helpful to draw, because it often helped me to concentrate better and listen. And also, it served as a good activity, when things became a little bit too boring in the classroom. My good friend, Jacob and I always used the school lessons to make artwork on the tables. The teachers did not always appreciate this way of expressing our creativity…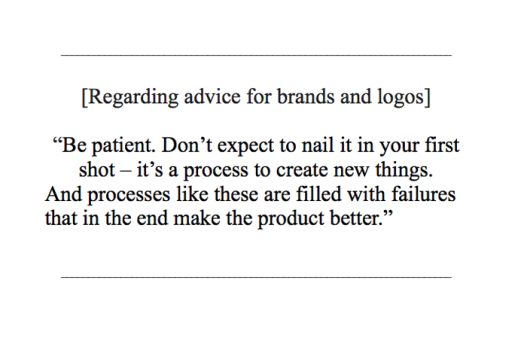 Wise Heroes: Favorite quote on the creative process or artists or design?

Nicolaj Larsson:   I like Norman McLaren's quote: "Animation is not the art of drawings that move but the art of movements that are drawn."
However, I would like to add "feelings" to the quote; "Animation is not the art of drawings that are moved and felt, but the art of movements and feelings that are drawn."
Also, and I know that this is not a quote, and unfortunately, I don't know who to credit for this one, but I love these steps that explains the creative process;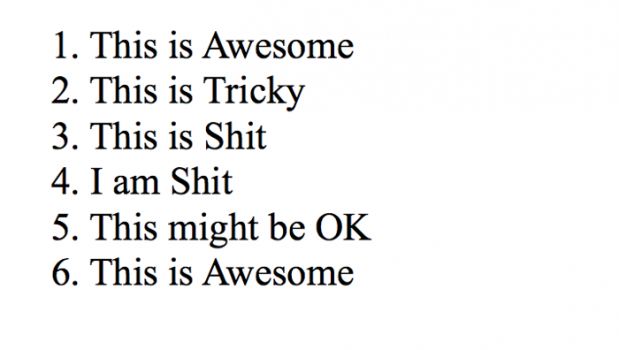 I think every artist can relate to this crazy roller-coaster ride.
Wise Heroes: Favorite book on business or the creative process?
Nicolaj Larsson:   Actually, I would just encourage people to read anything.
When you read, it's up to your imagination to develop the visuals without any help, and I believe that it is a wonderful exercise if you want to create. So, my advice is – just read.
But if I'd have to name one book that would help people specifically in our field, I would say 'The Animator's Survival Kid' by Richard Williams. That's a must-have for every Animator and Motion Designer.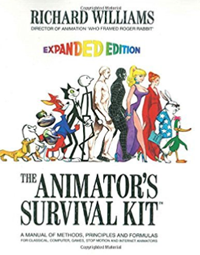 Wise Heroes: Any tips on developing logos or other design features for brands?
Nicolaj Larsson:   Be patient. Don't expect to nail it in your first shot – it's a process to create new things.
And processes like these are filled with failures that in the end make the product better.
Normally it wouldn't come natural to me, to quote Winston Churchill, however, I really like his quote "Success consists of going from failure to failure without loss of enthusiasm."
Wise Heroes:  Best sites for aspiring illustrators or graphic designers to post their work?
Nicolaj Larsson:   I would say Behance and Dribbble.
On these sites, you can really enjoy and get inspired by a lot of talented people and their work.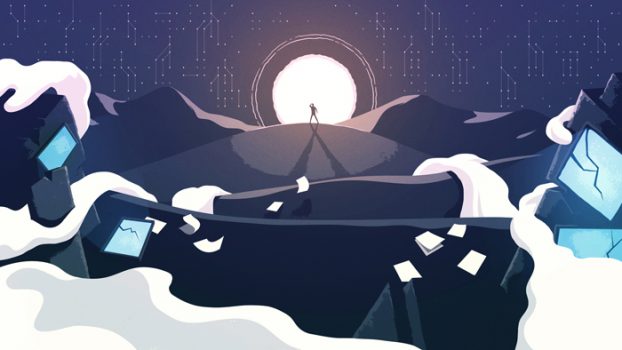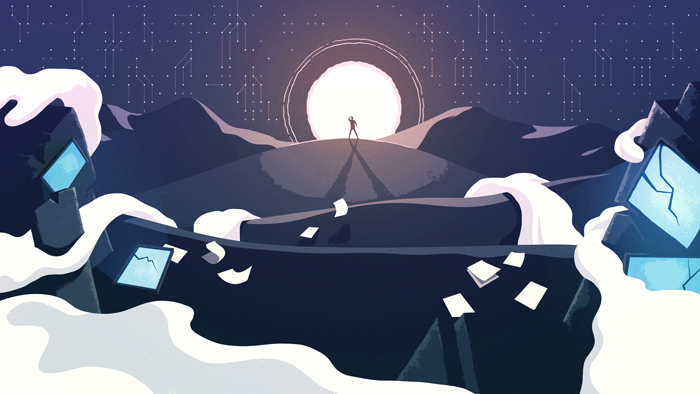 About Nicolaj Larsson:
Nicolaj Larsson is founder and director of the Copenhagen based Motion Design Studio, ccccccc. Since the age of 18, he has explored different ways and techniques of putting the world into motion. Being an autodidact in Motion Design, Nicolaj believes in the importance of continuously developing one's skills and to seek inspiration to the creative work in anything from books to nature. In 2014, Nicolaj founded ccccccc with his friend, Mads Buhl Hendriksen. The journey of ccccccc thus started with two young guys doing business in an old kitchen and since then, ccccccc has become a team of five people that do Motion Design with partners from all over the world.
CONNECT WITH ccccccc:
Affiliate Links