7 Rules For Starting a Business
Four entrepreneurs share how, why and when they began their businesses.  From a chance class reluctantly attended with a friend, to a colleague who felt another's instinct was trustworthy and wanted his advice on a business call, these business owners recall the day which prompted not only a new business idea, but a new life course.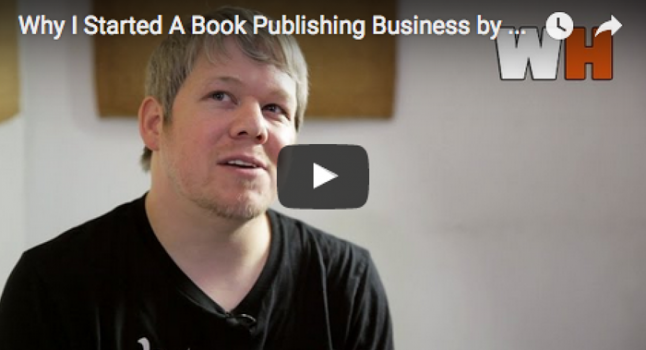 Derek Vasconi:  I don't know if that solved the problem in the publishing industry.  There are so many great publishers out there that do the same thing as I was doing.
My sole goal was to do something in a field I loved. I think the problems came later.  That's it.  I wasn't trying to be better than another publisher or anything.  Although I did adopt the whole marketing approach that we put out books by real authors, we really care about our authors, which that was very true.  But I don't know if that solved a problem in the publishing industry.  There are so many great publishers that do the same thing as I was doing.  But they were doing it correctly, they weren't charging people for it.  So in that sense I think I became kind of a problem in the publishing industry and I had to correct that from what we discussed…(See the video interview on Youtube here).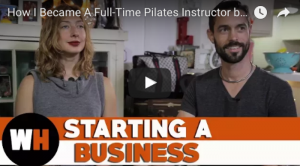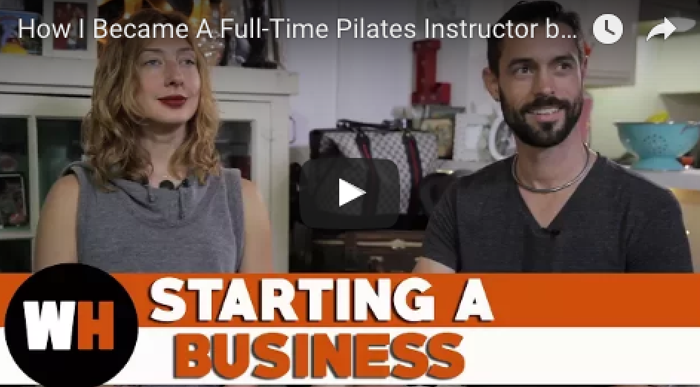 Lesley Logan:   I thought pilates was like an infomercial-type thing. It was 2005 and my friend invited me to a pilates mat class. She said "I want to go to this pilates mat class." And I said "It's an infomercial thing." And she said "Just come!" I was living in Orange County [California] at the time. I went with her and it happened to be one of the best schools of pilates and I didn't know what I was walking into. But I took this mat class and I left and went straight to work where I ran a jewelry store and I changed my entire schedule so I could go to pilates every day. It was the best thing I had ever done. I was a cross-country runner and a track runner and I never felt so connected to my body and so strong.  At the time I was finishing college and I didn't really know what I was going to do except run a jewelry store and I thought "This is my workout." So that is where I discovered pilates and I fell in love with it.
I lived in Orange County about a year and a half-ish after finding what pilates just was and it had become a daily part of my life. I moved to Los Angeles and I couldn't find pilates [classes] like I had in Orange County. In all honesty looking back, I didn't really look that hard, but the few classes I went to, I was just disappointed. And I didn't have it in my budget to take privates or duets on the equipment with teachers. I really needed it to be a mat class (those were the prices I could afford). I happened to meet this woman. It was in late 2007-early 2008 who said "Why don't you just become a teacher?" And it was so funny because when she said that I was like "That's a thing? You can become a teacher?" …(See the video interview on Youtube here).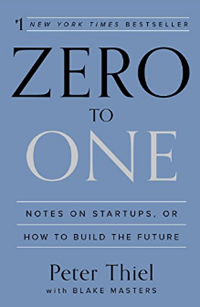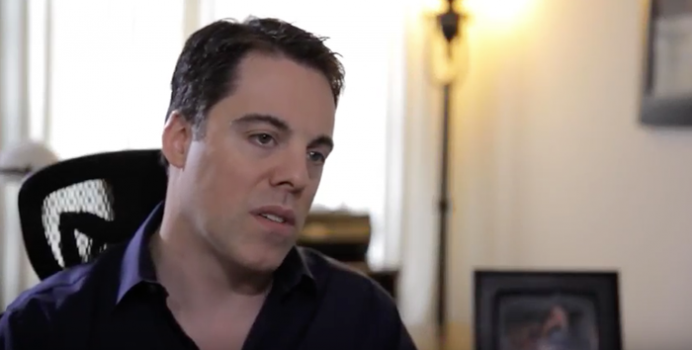 Ben Pratt:   The idea to go into business for myself or expand upon on the existing relationships that I had in the advertising world happened probably in the second year of doing it as a full-time employee.  One of my clients came to me and said "Look, I've never really advertised with anybody prior to you and I know you tell me the truth and now suddenly that I'm getting a higher profile on the properties you sell, other people are coming to me with opportunities, but I don't know which ones are good ones or bad ones.  Would you mind sitting in on a phone call and just kind of listen in?"
So I said "Sure.  I'll tell you if he's a crook or not."  And I took a sense of pride in that….(See the video interview on Youtube here).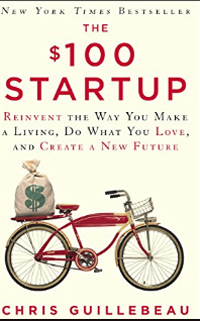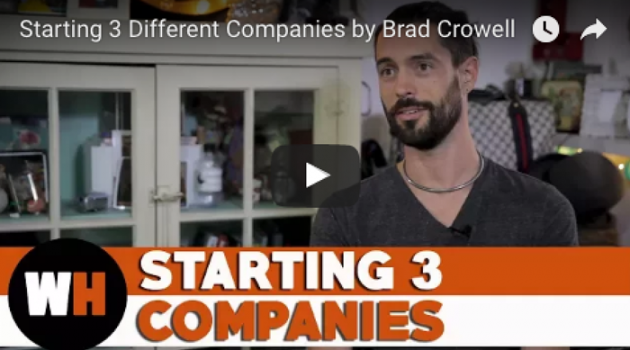 Brad Crowell:  I have three companies and they are stand-alone entities and then they do their thing, but they kind of all overlap a little bit.
So I have a web development company and we make websites (any kind of websites). I have a product space company and we make products and we sell them on Amazon and that has sprouted its own consulting agency for other companies who want to sell on Amazon.  And then thirdly just recently started a live streaming company.  So we'll actually go in to an event and we'll have a multi-cam set-up with switchboard and all the tricks and tools and stuff.  So whatever the event is, whether it's a wedding or a workshop or whatever and how that begins to overlap is, I have clients who we build their website and they want to do webinars…(Watch the video on Youtube here).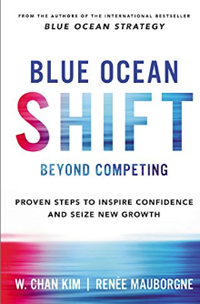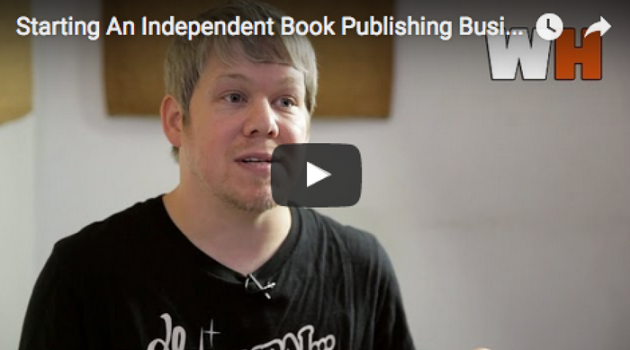 Derek Vasconi:  I think for me business has always been about one thing and that's about the exchange of ideas between me and another person in order to generate (in some cases) income and (other cases) a creative idea. And business can be interpreted I think in many different ways for that reason. We associate business with money, so a lot of times that's what it is for me. But it also can be (in some cases) just about the meeting of minds and that's really my best overview I think of business.
I started Sakura publishing that was an independent book publishing company (or so I thought it was at the time and I'll explain what I mean by that a moment) but I started it when I was maybe age 30, 31 and it's been going on pretty strong now for like eight or nine years. When I started it I didn't understand what the book publishing companies were all about. I didn't know that there were different categories and things like that. I initially started my company when I met authors…(Watch the video on Youtube here).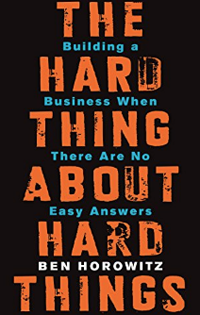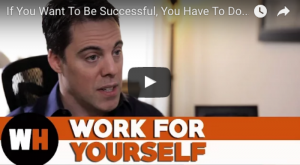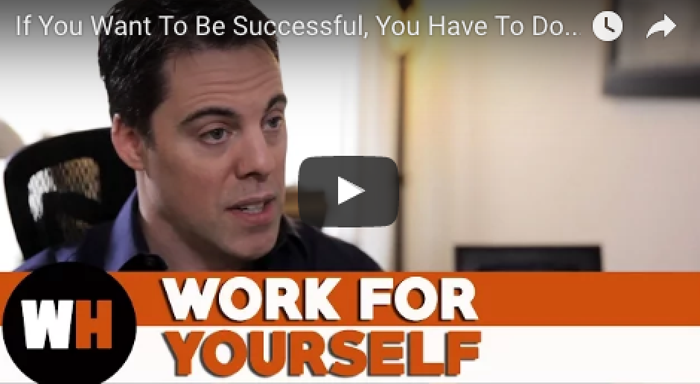 Ben Pratt:  SOV Media was not my first business. It's my first official business. But when I did independent contract work in the past, I would just operate under my own name or a DBA. But SOV Media was the first time that I decided to go that next level and make it into a corporation. So I have to keep the books, I have to pay my taxes quarterly. I have to file with the State of California. I have to file with the Federal Government…(Watch the video on Youtube here).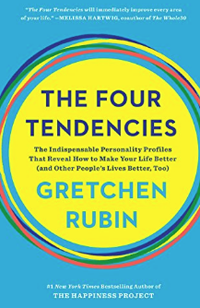 Derek Vasconi: For me it was more about designing this idea.  When we released eMobo [an iPhone app that allows you to read and write cell phone novels] it was pretty much (I want to say) within the top 100 right away with the book categories on iTunes, things like that.
See for me I'm more of a design person so the coding is the technical component that I shared the duties with another person who was actually way better at coding and did the majority of it.  For me it was more about designing this idea.  My app was called eMobo.  It still is called eMobo.  I sold it to a company a few years ago that liked the idea, the implementation and what I was trying to do which is basically this idea of taking this thing called…(See the video interview on Youtube here).
Affiliate Links