How Does A Company Divide Responsibility Between 4 Co-Founders? by Blurr CoFounder Daniel Arvidsson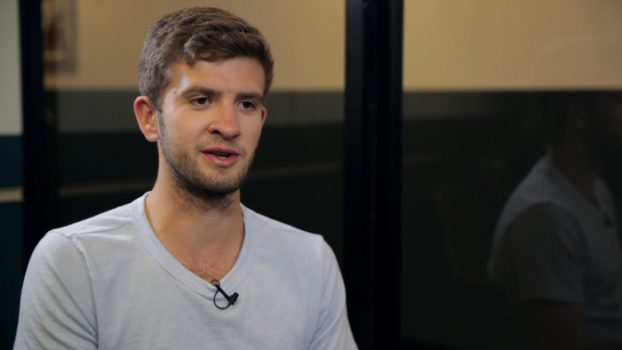 Blurr Photo Sharing App CoFounder Daniel Arvidsson:  We knew we were great friends but the question was could we work together?  And the answer was obviously yes.  But I think figuring out can you work with those people?  Can you trust them? And just surround yourself with people who will always push you to do better.
How do we divide the responsibility between the four co-founders.  Obviously…so it's three "Dans" and a "Sam," which is funny.  One of the Dans, Daniel Reinke, he is our CTO so he kind of handles most of the technical stuff.
And then the three of us [LA-based] Dan (Korman), Sam (Marley) and I, we actually met playing varsity soccer which is obviously you are in a competitive environment and in a lot of ways it's very similar because you need to mold into your roles so if you are a defender (See the video here on Youtube).
Photo-sharing app Blurr is a remarkable way to give people instant access to every memorable photo taken around them.
Here are the first few videos in a series of many from the Blurr co-founders Daniel Arvidsson, Daniel Korman & Sam Marley, shot in Silicon Beach (LA).
DOWNLOAD THE BLURR APP
Yourblurr.com
CONNECT WITH BLURR
Yourblurr.com
Facebook
Twitter
Instagram.com
CONNECT WITH DANIEL ARVIDSSON
Yourblurr.com
Twitter.com/daniarvidsson
Linkedin.com
Affiliate Links: